Ready to Take Ownership of Your Cryptocurrency?
Become crypto savvy & safe in 60 minutes!
You want Bitcoin. Maybe you already bought some and you're keeping it on an exchange. Congratulations for taking the first step to more financial freedom!
But there are a few problems with storing your Bitcoin on an exchange:
It's not 100% secure. Exchanges are highly attractive targets for hackers. Leaving your money on a centralized exchange doesn't give true financial freedom. The exchange still has the ultimate power over your Bitcoin and can freeze your account anytime.
It's time to take ownership of your funds!
With ownership, comes responsibility. I'm going to show you how you can take back responsibility without hassle and headache. I'd like to invite you to:
The Crypto Wallet Workshop

Together, we're going to demystify Bitcoin wallets and put some financial power back in your hands! 
I strongly recommend my dear friends to get educated about Bitcoin by Anja. I love how she patiently explains everything!
This workshop is for you, if...
You already know what Bitcoin is (you may even own a few Satoshis) 
You've kept your coins in an exchange account so far
You believe in Bitcoin but haven't had the time or chance to properly educate yourself on wallet management yet
by the end of this workshop you will...
Have a fully installed wallet
Be able to back up your wallet
Know how to recover your funds in case you lose the phone (or laptop) you used to install your wallet.
Understand what hot and cold storage is (and why it matters for your Bitcoin security)
Know what private keys and public addresses are
Be able to send and receive cryptocurrency
Know the difference between custodial and non-custodial services and why this matters
Why did I create this workshop?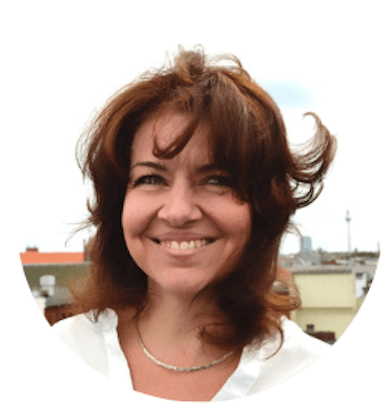 Hi, I am Anja, and I help beginners become confident crypto investors. Not a single one of my clients has ever lost their funds or panic sold their investments.
I understand that when you're new to crypto, you're not 100% sure how to keep your coins safe and secure. That's why I created this step-by-step crypto wallet workshop. I host this group workshop locally and online, and you can also book it just for yourself as part of a 1:1 session.
The workshop is free of tech and financial jargon.
It's ideal for crypto beginners, even for those who may feel intimidated by the world of investing and finances. I explain things in a simple way, using only terms you need to know now. There's no fluff and no headache.
80% of my workshop participants are women of all ages, most with no financial background.
I keep my workshops light-hearted and practical!
I am a convert!! The majority of my life I was incredibly suspicious regarding crypto currencies but this amazing lady - Anja - showed me otherwise. Goes to show that the way you look at things does matter.
She empowered a bunch of us women with an amazing stress-free workshop. The Power of Positivity!!!! Danke Anja!
How to book this workshop
I will announce local workshops in the local communities I am part of, and I also give this workshop online for groups on request.
Please contact me if you have a group that would be interested.
You can also book a 1:1 session for yourself. Simply choose the "Plan B Clarity Session" for this from my consulting services here and specify in the booking form that you'd like to focus on wallet installation in our session