This is my official photo: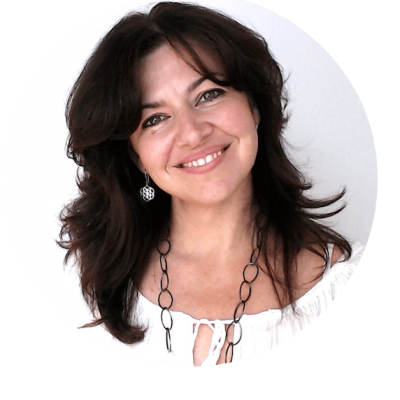 But really, most of the time I sit at my laptop and look like this: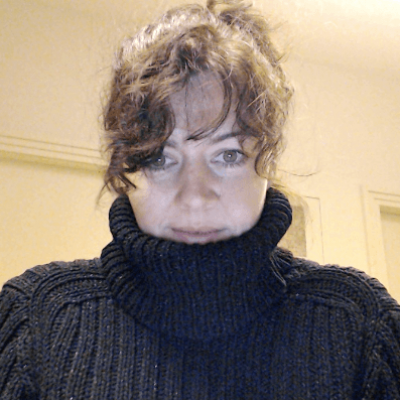 And this is me when nobody is watching:
I have two main passions:
Creating a better world

by spreading the news about a better money system and helping people understand it: Bitcoin. This is what this website is about.



Creating happy customers

(and happy staff) by setting up Customer Service and Operations Departments for startups from the ground up. Happy customers and happy employees have a direct impact on your bottom line.

I'm a C/S on the DiSC personality type model, which makes me a thinker & analyser (C) who is good with money, numbers and data, as well as an empathic communicator, counsellor and patient teacher (S).

I'm a 5 on the Ennegram, which means I'm a non-judgemental observer, mediator and truth-seeker.
I could spend my whole life in deep conversation – whether it's coaching or teaching someone, interviewing someone, learning from someone or simply philosophising about the future. Preferably always with a cup of excellent coffee.
Anja is honest and also cares for female beginners, which is rare in this male dominant crypto space. She will select the most valuable information from the noise for you.
Money has always been one of my favourite subjects
When I was 5 years old I divided my pocket money over several little jars for different purposes, as well as long term savings
In one of my first jobs as a Travel Agent, I helped my customers put together round-the-world trips for the particular budget they had available.
As an Operations Manager in the corporate fashion world I produced Profit & Loss analyses and analysed reports on millions of Dollars.
As an Online Business Manager for spiritual teachers, I handled all the sales and returns, as well as the commission reports and affiliate payments.
As a Self-Employed Coach, I ran courses on money mindset & people management, and I still often help solopreneurs manage their money and getting their numbers in order for the tax accountant. Yes, I'm in love with spreadsheets, too!
In 2003 I bought a house and sold it with a nice profit 10 years later.
"How do I even begin to tell you about how amazing Anja is! Within months of her working for me my business became six-figured, and she helped me found an online school, which within two years only has accepted almost 1000 students and has become world-renowned.
She is not only a marketing and business expert, she is also the BEST customer care person I know. She is also deeply spiritual, caring and reliable, and I trust her with my life. Seriously."
Intuitive, Spiritual Mentor & Founder of the School of the Modern Mystic
When I enrolled in a Trading and Investing Course a few years ago, my family and friends said, "Yes! This is so you! You're gonna be really good at that!". Some even wanted to send me large sums to invest for them, because they trusted me so much.

I wasn't very good at it, though. I learned so many upsetting things about how our money system works; and trading assets in that environment – participating in that system – simply didn't agree with me.

That all changed when I discovered Bitcoin and cryptocurrencies. Every cell in my body resonated with this new financial and technological paradigm. Investing felt good, and the occasional trades were fun!

And when I started sharing this and began teaching others how to get started with cryptocurrencies, how to stay safe, how to manage and keep track of their portfolio, I really felt like things had come full circle and I am now finally doing what I was always meant to do.

I love numbers and people, and I can't imagine anything better than getting to work with both at the same time!
I attended a great presentation by Anja where she thoroughly and concisely covered a lot of the basics about crypto and blockchain technology. Her presentation style was approachable, and her enthusiasm for blockchain is infectious.
Composer, Sound Designer, Blockchain Enthusiast
Are You Ready for YOUR Financial Awakening?
Allow me to bring you up to speed in just 7 days! It's FREE!
Non-techy and non-bankish language guaranteed!