It's easy to invest in crypto, but…
Do you know how to keep your coins safe?
I've got an easy, compact guide for you!

You don't have to become a Cyber Security Expert to protect your funds.
All you need to know is how things work in the world of crypto.
It's not difficult, it's just new!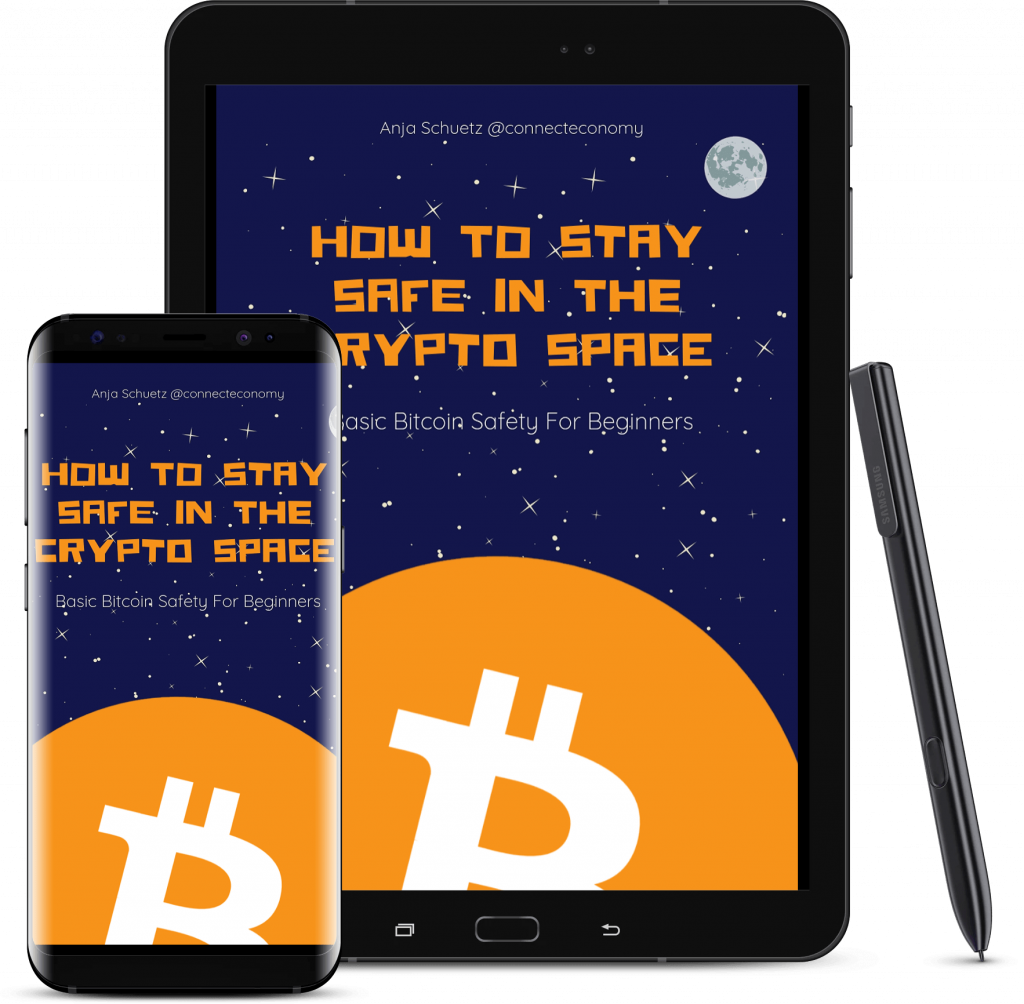 How To Stay Safe In the Crypto Space is a compact travel guide that should not be missing in your virtual backpack. It contains everything you need to know to increase your digital safety quickly and easily.

Take a few minutes to read it and a few more to implement the practical tips.
Once you're done, you won't feel like a beginner anymore!
Voices From The Crypto Community
How To Stay Safe In The Crypto Space
is an absolute must for anyone
looking to get started in Crypto!
This should be required reading
for new crypto investors of all ages.


This guide is bad ass! ;)



The new crypto world comes with new risks. Anja shows you how to reduce them substantially.


Every day new investors lose thousands of $$$ because they assume their crypto wallet works in the same way as their bank- or Paypal account. 
Most people are more interested in "How to buy bitcoin" than in "How to store my coins safely?"
I'm proud to say that none of my clients have ever lost their coins. They implemented the basic security measures I cover in this Crypto Safety Guide.
For many people the crypto space is a new territory with different rules and different responsibilities.
It's important to be aware of those rules to become confident in navigating this new space. It's also important to learn about the risks and minimize them as much as possible – from better passwords for your online accounts to managing private keys for your crypto coins. Nothing less than the safety of your money and your personal data is at stake.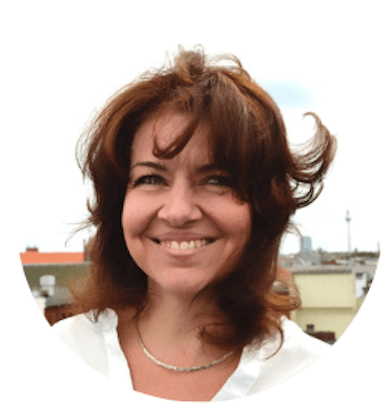 Anja Schuetz | @connecteconomy
Cryptocurrency Mentor For First Time Investors
A compact and easily readable guide that will make you stop feeling like a beginner in no time.
Actionable instructions
and a check list
that will enable you to increase your digital safety in a matter of minutes.
Access to all future updates.
This guide will evolve. You will always have access to latest version.
READ THIS GUIDE BEFORE YOU BUY YOUR FIRST COINS
Get prepared for your new adventure and avoid beginner's mistakes. The crypto space works differently from what you're used to. "When you know better, you do better." You wouldn't believe how many people have stories of lost coins to tell!




YOU WILL FEEL SMARTER AND MORE CONFIDENT IN A MATTER OF MINUTES


This guide keeps things short and sweet. No story telling, no nerd-words, only very precise answers to the question, "OK, so what do I have to do in order not to lose my money in the crypto space?"




SAVE THIS EBOOK ON YOUR PHONE AND KEEP REVIEWING IT AS YOU GO ALONG
Exploring the crypto space is a personal growth process. You don't need to implement everything at once. Start with the very basics and add more as you grow more confident.
What Readers Are Saying...
Thank you for making this important next step in all our (financial) lives easier, Anja!

I love this book! It's a brilliant starting point for anyone curious to get started with cryptocurrencies with ease and without pressure, and includes so many good tips for navigating Cryptoworld and the internet in general, safely. Plus, it's written by someone who started off with just as many doubts as the rest of us, and has spent the last years immersing herself in Cryptoworld to find out the truth and share it!
Wow... I learned so much from this ebook!

I got the book in hopes of learning more about cryptocurrency, but I learned a LOT more! I had no idea the steps to take to ensure your investment in cryptocurrencies are safe, so I'm so glad I read the book before I invested my money.

This easy-read book also made me realize just how at risk I am, (and most people) are by using non-secure email servers and passwords. Anja has all the information you'll need to improve your sense of security for how to manage all of your online interactions, and crypto investments safely and securely.

Thank you Anja for writing such an informative and important book!
Many Thanks, Anja!

As a complete beginner to the field of crypto Anja's book and tutoring have given me what I was looking for:
get to the point right away. Get the essentials of the topic as quickly and efficiently as possible.
I realized I neglected the aspect of security

Anja's book is a wealth of information and practical tips that all crypto investors simply must know. I'm a beginner investor in cryptocurrency, and thanks to this book, I have realized that I have neglected the aspect of security. As Anja says - the crypto world is not what we are used to and we must know what precautions to take before we get involved.

I've already started implementing recommended tools, particularly on email, password, and exchange security.
Thank you, Anja!
I wish Anja had been around when I first started out - I wouldn't have made so many expensive mistakes!

I recommend Anja to absolutely anyone who is interested in crypto.
Her commonsense advice helps prevent painful and possibly costly mistakes.
Mit Schritt für Schritt Anleitung zum Erfolg

Erste Schritte im Crypto Business gelingen durch Anja's e-Book How to stay safe in Crypto Space wahrlich leicht und sicher. Mit der Schritt für Schritt Anleitung wird nicht nur die erste Geldanlage zum Erfolg.
Gerade der Sicherheitsaspekt macht den Unterschied!
Feel more more confident about your digital security in a matter of minutes!
Most frequent questions and answers
This book is for beginners. You may already have bought your first coins but you're not sure you've taken all measures to keep them safe. Or you're about to make your first investments and you want to get prepared properly before you take your first steps, in order not to lose your coins due to unfortunate beginners mistakes.
If you've been in the crypto space for years and you own and hodl different cryptos and know all about private keys and how to deal with them, then this book is NOT for you. It might be just the right thing for your parents, though :)
This book is meant as a time saver for people who want to have all of the most essential information quickly and in one place, for easy reference.
It's a, "Just tell me what to do to keep my coins safe!" kind of document for people who don't have time to google, or don't even know what to google.
No. The sole purpose of this book is to teach you how to keep your personal data as well as your crypto coins safe once you have bought them. It's an important step that most people skip.

You will, however, learn how to buy Bitcoin and other cryptocurrencies in the Patreon group. You will find existing content when you join, and you can ask all your questions in there as well. 
This book was made possible with the help of the following sponsors