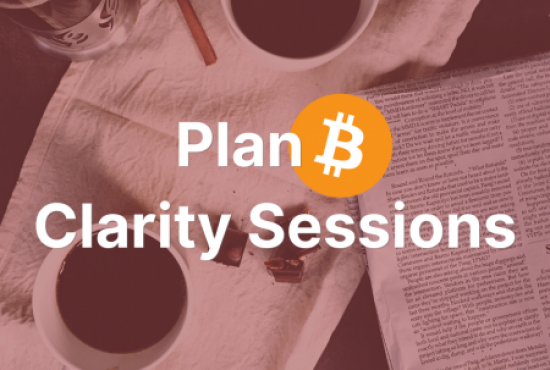 These sessions are for you, whether you want to…
✓Understand why bitcoin/crypto assets make a great alternative savings- and pension plan
✓ Learn how you can generate passive income from your crypto assets
✓ Get hands-on help on how to buy and store your crypto funds safely
✓ Learn stress-free trading strategies
✓ Get practical tips on how to fast track your success on Hive.blog
✓ Learn how to find a job and move your career into Web3
✓ Discuss any of your doubts and concerns
Anja will help you fast track your journey within crypto and make it an enjoyable, fun and easy experience.
Wallet Installation Groups Workshops​
None of my clients have ever lost their funds. This is because I train them thoroughly on how to set up a wallet and and keep their coins safe.
I can teach you in a private session (see above) or – if you are a group of people – you can book this fun and practical workshop. Here is what you will learn:
✓ How to set up a non-custodial wallet on your phone or computer
✓ What to pay attention to when sending and receiving cryptocurrency
✓ What public addresses, private keys and recovery seeds are
✓ How to back up your wallet and be your own helpdesk, should you ever lock yourself out, lose your phone, or have your computer stolen
I am a convert!! The majority of my life I was incredibly suspicious regarding crypto currencies but this amazing lady – Anja – showed me otherwise.
Goes to show that the way you look at things does matter.
She empowered a bunch of us women with an amazing stress-free workshop. The Power of Positivity!!!! Danke Anja!
Participant of the workshop for female entrepreneurs in Bansko, Bulgaria, 2021
The Conscious Crypto Movers & Stakers Club on Patreon​
This group is your one-stop resource for all your crypto beginner's questions. Depending on which tier you join, you will receive lots of instant benefits:

✓ [Instant download] Ebook: How To Stay Safe In The Crypto Space.
✓ [Instant download] Audio: Receiving Meditation
✓ Learn how to buy and store your crypto safely and easily.
✓ Learn how to spot scams and protect yourself
✓ Submit Questions for monthly Q&A's.
✓ Learn which coins I hold and why
✓ Learn how to create a passive income from your crypto holdings