1:1 Private General Lessons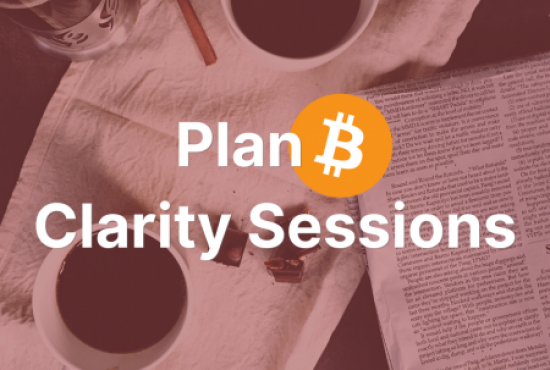 These sessions aim to help you understand Bitcoin and the crypto space better or to get hands-on help. You can book them ad-hoc, whenever you need them. You can use them e.g. to:
✓ Understand what Bitcoin is truly all about (hint: not to get rich quick)
✓Understand why bitcoin makes a great alternative savings- and pension plan
✓ Learn what "crypto" is and how to navigate the space
✓ Learn how to earn crypto and generate a little passive income from your crypto assets
✓ Get hands-on help on how to buy bitcoin and transfer crypto funds safely
✓ Learn a simple, sustainable, stress-free trading strategy
1:1 Wallet Installation Lesson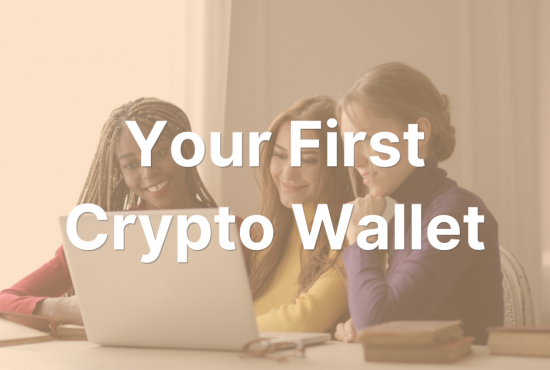 As someone who has worked for crypto wallets, I can teach you:
✓ How to install a self-custodial wallet on your phone and/or computer and take true ownership of your funds
✓ How to help yourself should you ever lose your phone or computer or lock yourself out of your wallet
✓ How to use your new wallet to send and receive coins
✓ How to avoid beginners mistakes that could cost you a fortune
✓ Essential security tips on how to keep your wallet and your funds safe

Bonus 1: Feel free to bring your partner or a friend to this session! It helps to learn this together with two pairs of eyes and ears. 
Bonus 2: My eGuide How To Stay Safe In The Crypto Space which you can find her eon this website under "Crypto Safety"
Anja will help you fast track your journey within crypto and make it an enjoyable, fun and easy experience.
Wallet Installation Group Workshops
None of my clients have ever lost their funds. This is because I train them thoroughly on how to set up a wallet and and keep their coins safe.
I can teach you in a private session (see above) or – if you are a group of people – you can book this fun and practical workshop. Here is what you will learn:
✓ How to set up a non-custodial wallet on your phone or computer
✓ What to pay attention to when sending and receiving cryptocurrency
✓ What public addresses, private keys and recovery seeds are
✓ How to back up your wallet and be your own helpdesk, should you ever lock yourself out, lose your phone, or have your computer stolen
I am a convert!! The majority of my life I was incredibly suspicious regarding crypto currencies but this amazing lady – Anja – showed me otherwise.
Goes to show that the way you look at things does matter.
She empowered a bunch of us women with an amazing stress-free workshop. The Power of Positivity!!!! Danke Anja!
Participant of the workshop for female entrepreneurs in Bansko, Bulgaria, 2021