Understand the purpose of Bitcoin in less than 50 minutes
Save Time And Get The Bitcoin Intro Series As An Ebook And In Audio Format Here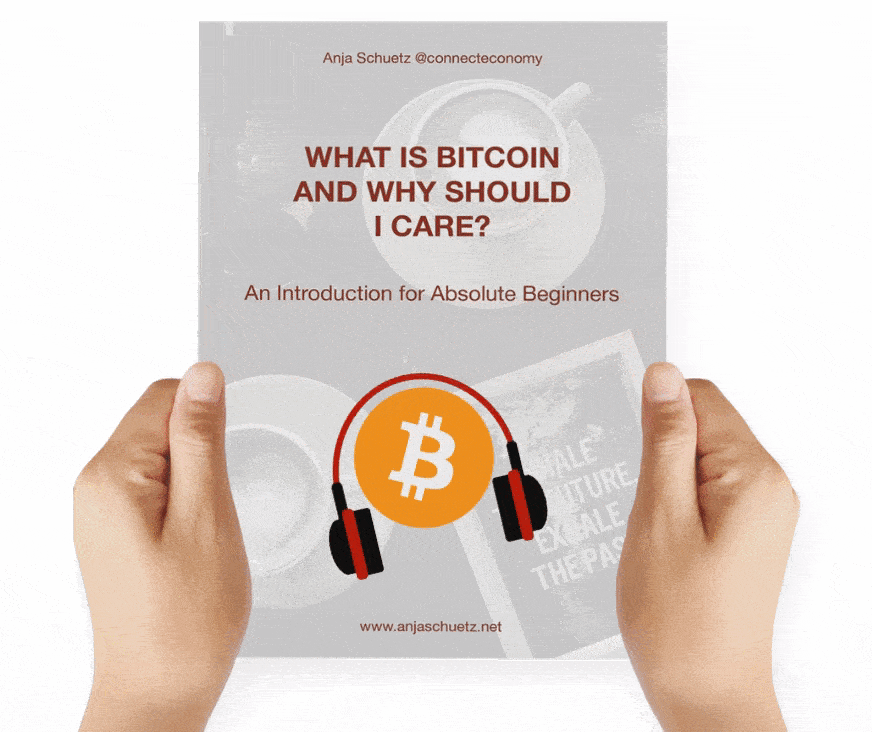 This free one-week email series has been available since 2017 and you will still receive it for free now, when you sign up to Anja's Conscious Crypto Museletter on www.anjaschuetz.net.
If you prefer to save time and receive all of the content at once or if you prefer listening over reading – this is for you. You will receive this Ebook & Audio Book when you join the Stakers tier of the Conscious Crypto community on Patreon.
Be ahead of 95% of the population in less than an hour
Joining the Patreon community will give you instant access to this Ebook, together with lots of other content that you can consume at your own pace. You will also have direct access to Anja as a resource to answer all your crypto questions.
(You can unsubscribe anytime.)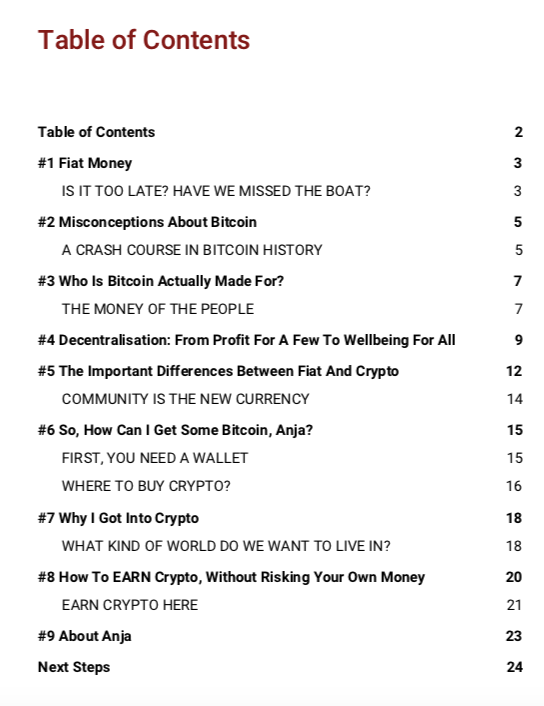 © 2020 Anja Schuetz. All Rights Reserved