Please use this form only for general inquiries.

***
If you want to inquire about the Conscious Crypto Community, please CLICK HERE. 
***
If you want to inquire about 1:1 session,

please CLICK HERE. 
I'm looking forward to connecting with you!
If you have not heard from me within 48 hours latest, something went wrong. In that case, please send me a message through my Facebook page.
"Anja has taught me how to truly care for the customer's needs. To treat every inquiry with importance, love and understanding.
Making others feel seen and heard is a great skill to have, and I am developing this each day thanks to my time with Anja. I believe this is rare in customer service and what makes Anja the best in her field!
During our training Anja never made me feel silly – only understood. The distance training was never a problem and her patience, communication and organisation skills are to thank for this.
Time management, structure and systems have been an issue for me in the past, and I'm so grateful that I have been able to learn from Anja, who I believe to be an outstanding Online Business Manager, which is what I aim to be."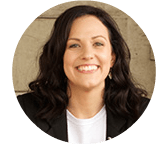 Ashlee Cummins www.ashleemarian.com
"I love Anja's strong business insight + soul-centered feminine energy. She really knows her stuff on business workflows and systems.
She helped me clear through some of the murky steps a potential client visiting my websites might experience. While I was on the phone with her, I was able to make quick adjustments to my website at www.moderngoddessuniversity.com.
I love how Anja made suggestions, rather than point-blank "telling me what to do", and "putting me down" for whatever decisions I have made to this point. She gave insight, offered solutions, gave her opinions, laid the cards on the table, and ultimately assured me I have the inner wisdom to make the best technological decisions for my business. That's how this girl rolls!
After the session, I felt so clear, empowered, and excited to implement some changes! If you feel like you need some help with how your business systems are running, I highly recommend Anja!"
Venus Aviv
www.venusavivwellness.com