Beyond Plan B Mentorship – €888 (~$997)
Cryptocurrencies can be much more than just a Plan B for your long-term pension planning.
In this programme we go beyond buying coins to hold long-term, and explore all the ways you can financially benefit from cryptocurrencies and "the tokenization of the future" beginning now.
All at your own speed.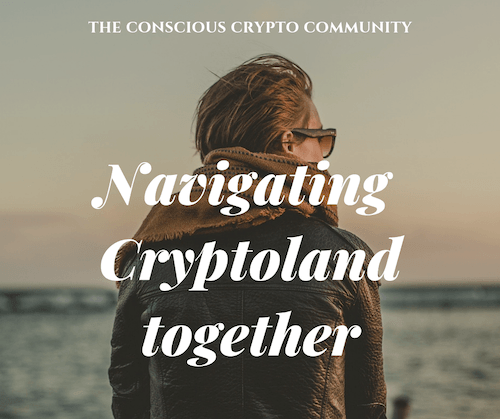 This mentorship programme is a hands-on "Why", "What" and "How to" training, specifically designed for newcomers and first time investors.
READINESS
You do NOT need any previous knowledge about crypto. Teaching you, and assisting your learning process at your own pace – that is exactly what this programme is for. All you need to bring is a keen interest, curiosity and willingness to apply what you learn.
This programme requires your self-motivation as it contains a large self-study part.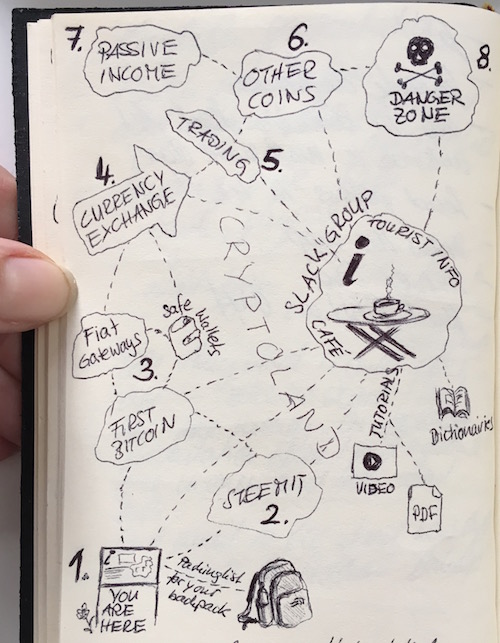 Watch a quick intro to this programme below
PROGRAMME STRUCTUREWe will meet 4 times in private sessions via Zoom. You have 6 months to make use of these sessions, so you can easily fit them around a busy schedule.
In between the sessions you can make use of the tutorial library and you can ask me questions any time in the facebook community.
ISLAND HOPPING
This is not a linear "online course". Cryptoland consists of several islands – some of which you will want to visit, and some not.
When you join, you will immediately get access to all the information in the tutorial library. Have a look in the library in the short clip below.
In our first session we will discuss your intention, your preferred way of being supported, and whether you'd like some accountability or not.
Some of my clients go through the tutorials on their own and then use the 1:1 sessions for further coaching and clarification.
Others prefer to have me take them through the steps (of e.g. buying your first Bitcoin at an exchange) live in the sessions, and then watch the tutorials again as a reminder, for repetition, and to solidify their learnings.
No matter which island your on or which stage of your crypto journey you're at – you can ask all your questions in the facebook group anytime. I normally reply within a few hours.
Take a look into the tutorial library
WHAT YOU'LL RECEIVE
Four 1:1 sessions (over the course of 6 months)
A handy check list of the most basic "must knows", which you can use to direct the content of our sessions, as well as comparing your knowledge level to, throughout the program
Access to a tutorial library with my ebooks and many video tutorials
Access to the Conscious Crypto Community (private Facebook group*) where you can reach me and get your questions answered on a daily basis
Access to the private mailing list to stay informed about the latest developments in the crypto space that might be relevant to you
Information on new ways to earn interest on your crypto savings or other forms of passive income
A glossary of crypto terms
My simple, stress-free & risk-reduced investment strategy
Bonus: My

Receiving Meditation
BY THE END OF THIS PROGRAMME YOU WON'T BE DOING ANYTHING ONLINE FOR FREE ANYMORE :)
Whether it's browsing the web or posting on social media – you can get paid for that now. Thanks to the new "sharing economy" – powered by the blockchain – you will be paid in crypto tokens for most of the online activities that used to be "just a distraction".
*Note: At this moment, this small group consists 100% of women. Everyone is welcome, though. Also, as soon as a proper alternative exists, this group will move away from Facebook.
Let's have a free call to see if this program is a good fit for you. Click the button below!