Not sure how to decide on an appropriate amount? Click here.
Here's what you could do…
You could write down a range of numbers from eg. 1-20 and check in with your gut, which numbers make you cringe because they are too high or too low. This way you will quickly find the right one!
You could do a muscle test.
You could use a pendulum.
You could ask your spirit guides.
Or you could make it really simple and just pick any number you like. I love 11:11, that's why I put it as an example here on this page. What number do you like? Pick one that means something to you.
Maybe your numerology number is 5 – like me – so you pick 5.
Or maybe you're an Enneagramm type 9 – then you pick 9.
You can also pick your age. Or your birth year. Yes, pick your birth year! I would be very OK with that.
Look. Whatever amount you pick, you won't be judged.
This is an experiment in Giving and Receiving. And in Unconditional Love and Trust. Not in unconditional judgment. (So there's no reason for unconditionally stressing about this… :))
I don't know you. I don't know your circumstances. If you pay let's say $1, I won't be able to tell if you are trying to say with that, "Hm, I didn't really like it, but I want to keep my part of the agreement, but it's not worth more than one Dollar to me."
Or maybe you're saying, "I love this meditation and I'm listening to it every day, but I seriously do not have any money right now. $1 is all I can give back right now, even though I think it's worth so much more." OK?
And if you're like, aaargh, Anjaa!! Just tell me the exact amount I'm supposed to type in here!! Then I'd tell you, that I really do love "11:11" – it's my second favorite number in the world. I would love to get notifications on my phone that say, "This lovely person just sent you a payment of 11:11". It's like angel messages. I would love to receive angel messages!
So. Whatever you decide to give back, I'm going to receive it with love and gratitude.
Thank you.
There are three ways to send a payment: Paypal, Banktransfer, and Crypto Currencies
Paypal
If you prefer Paypal, please use this link: paypal.me/anjaschuetz  Simply type in your chosen amount.
*(Should this link NOT work for some reason, you can also just paypal your donation to hello@followyourjoy.de)*
Please note: It would help me a lot, if you'd put "Receiving Meditation" and your country of residence in the Special instructions to seller. See image below. This field will appear after you entered the amount and logged into your account.
Bank Transfer
If you are in Europe, you may prefer bank transfer. My details are as follows:
Name: Anja Schuetz
Bank:   Postbank
IBAN:  DE37 1001 0010 0852 3771 04
BIC:     PBNKDEFF
Please mention "Receiving Meditation" and your country of residence in it.
Crypto Currencies
Dash Wallet Address: XtYEhoMyC65G8KtA61tWJG9ygr2fCv4Baa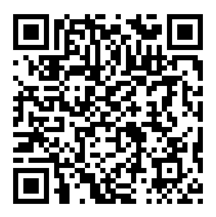 Bitcoin Wallet Address: 3HvTu55zBgnZFAbkbn2H6sCFkivbmx6DuW
STEEM: if you are a fellow Steemian, you can send me some Steem or SBD to either my English account @connecteconomy, or my German one @followyourjoy.
Thank you so much for taking part in this experiment, and for letting me share this meditation with you.
Lots of love,