There is a big shift happening in the world
Old masculine (left brain) structures begin to make way for more feminine (right brain) ones.

One way this manifests in the world of finance and economics, is through the arrival of cryptocurrencies, or "digital currencies".

Magic Internet Money?
At first glance you may not see difference to our regular money. After all - isn't most of our money already digital, with online banking, Paypal accounts, etc.?

There are several big differences, though. Some of them are:
Digital currencies exist beyond borders and don't belong to any country or bank - therefore they will not be affected by political or financial instability or crises

Anyone can use them with a smart phone - even the two billion people in the development world who so far have been completely excluded from the financial system
Coins can't just be re-printed at will - there is a limited amount of coins (in most cases) which prevent inflation to a big degree
The Blockchain makes it possible
Crypto currencies exist on the revolutionary technology called Blockchain.

A Blockchain is a decentralized peer-to-peer network - a hive without a boss. Some say it's the biggest revolution since the arrival of the internet. Some say it's even bigger than that and that it will bring forth a new "age".

The blockchain's first use case was money - the Bitcoin - but it will revolutionize pretty much every industry in the coming years. That's why it also presents such a great investment opportunity. (Bitcoin went from almost zero to over $5000 in the past five years.)
How does it affect us online entrepreneurs?
Blockchain technology will not only help us save costs and stress in our business.
Transactions are faster, extremely low-cost, and so transparent that disputes with clients are practically impossible.
It also helps us to grow our savings again, instead of having them slowly diminish due to low or negative interest rates and inflation.
And it brings us new active and passive income opportunities, that are so easy, that even people who've previously not been "good with money" will be able to profit from them.
In short - it makes the world a more beautiful, truthful, fair, equal and inclusive place.
---
​The shift is here. Now.
And so are the opportunities.
I am meeting more an more women who are deciding they don't want to struggle with money anymore. They are ready to take responsibility now and start investing in their future. (Another sign of a shift in consciousness.)

They are the ones I bring together and mentor in the Conscious Crypto Community.
I have been a "money manager" for my clients since 2010.
I have given money coaching courses since 2013.
In 2015 I began studying (traditional) trading and investment, and in September 2016 I got into cryptocurrencies.

All of my knowledge, experience and common sense flows into my mentoring in the Conscious Crypto Community.
Join the Conscious Crypto Community!

​If you are interested in exploring this new world and see what opportunities it holds for you, then I invite you to join us! Our community is a welcoming place for complete newbies - free of spam and negative energy.

Currently all the members are international women entrepreneurs - hypnotherapists, artists, freelancers, coaches, etc.

Upon joining you will receive access to an eGuide (which currently is a 50-page Ebook in the form of a shared google document.

This eGuide will not only explain you the important things you should know about this new land of Crypto, but it will also give you clear instructions on how to start earning money immediately: by blogging on Steemit - a new social media platform that pays you.

How much content have you written in your life that you could simply put (paste) there, and get paid for? Wouldn't it be worth at least trying it out?

I will make a dedicated space available in the group, where you can post your Steemit articles, so we can all upvote them for you, in order to make your start on Steemit easier, more successful and enjoyable.

Steemit is a perfect entryway into the world of cryptocurrencies, especially if you don't have a lot of money to invest. You can simply earn your investment money on Steemit - it's what I do, too!

Beyond Steemit

I will support you in the group through video conference calls on different subjects - giving you a solid foundation, but also additional "nice to have knowledge". In addition to the conference calls (or recordings if you can't make them live) you will receive tutorials (pdf or video), as well as access to me in the community for all sorts of questions. I will be in there all the time.

I know from experience how hard to find and how necessary a "comfy crypto home" is, when you first enter this space, and this is what I want to provide to you.

I am currently charging a membership fee of €250 for access to the group. (If you're in Europe, VAT will have to be added to that.)
Promise
While the curriculum is currently not structured in a linear way, I can promise you, you will learn how to buy your first Bitcoin, how to trade it for other cryptocurrencies at a crypto exchange, how and where to keep your coins safe, how to monitor your coins and trades, how to earn cryptocoins or receive them for free, how to assess risk and stay safe in this new world.
Vision
My vision (and mission) goes way beyond teaching you "how to crypto".

While I welcome everybody who resonates into this group, I am mainly focusing on women. This new way of doing money is made for women. There certainly is a learning curve, however this kind of investing for our future is so much easier to understand and do, than what we have been used to til now.

I do NOT want women to miss out on that!

Most of the women in the Conscious Crypto Community are entrepreneurs with international clients, so potentially this could also become a community where the members end up hiring and doing business with each other - possibly paying one another in cryptocurrency!

I want to contribute to a new economy that is based on empathy and genuine connections, and brings abundance to everyone involved.
There is a whole parallel universe economy that you don't know about!
...And it's waiting for you to join and financially benefit from it!
People have trusted my money skills and intuition for a long time, so I'll do my best to help you navigate this exciting new world, too. This is what the Conscious Crypto Community is for.

Contact me, if you are interested in joining us.

Hazel NewtonHypnotherapist, UK
"I met Anja at a beach in Thailand... we were both on a detox retreat and I knew instantly that I would like her as she was reading one of my slightly 'out there' favourite books.

We started to speak about the 'blockchain' and 'cryptocurrencies' still a bit of a foreign language to me as I only knew the tiniest amount about it all. At that time I would not have felt I was any where near knowledgeable enough to invest. However, I was utterly inspired by Anja's passion for the whole subject, and her ability to answer all my questions so thoroughly, she is a self confessed nerd of the very best kind, that very quickly, not only did I know I wanted to invest and find out more, but I knew how to!
As soon as I was back in the UK, I immediately invested in Dash (my fave), Bitcoin, Ethereum, Litecoin, and then a little while later Steem. I dabbled with a few others too as I gained confidence. I am SO glad I met Anja and enjoyed her company so much that we got on to the topic of cryptocurrencies.
I have already recommended her to some very precious friends of mine too who are keen to understand more. Although, I can explain all the basics to anyone new to it all, and sound pretty knowledgeable these days, thanks to my training with Anja. She is so patient and explains everything expertly on shared screens and webinar tutorials, its amazing!
I still have lots to learn, as do we all in this ever changing fast moving arena, and I am very keen to do so, though I have less time to put in to doing all the researching, so having Anja as my ongoing mentor is a dream come true.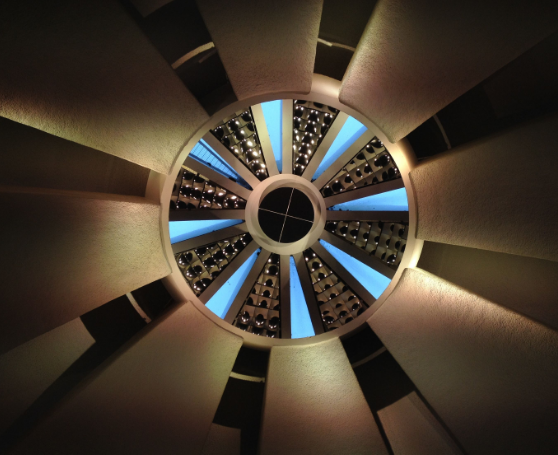 @theorderofthingsArtist,

Germany
I never thought I would enter the world of cryptocurrencies.

The newness of it made me nervous. I was ill equipped to navigate that landscape, but I knew I had to change my attitude to money and my financial future.

I met Anja at that exact point of transition - a point of serendipity.

Her reassuring guidance, patience and mindful approach has been perfect. The knowledge that I don't have time to harvest or can't quite get my head around, she has and is able to explain. She is committed and adaptable to her clients' needs and supportive in her approach.

@theorderofthings